Healthy eating helps children grow and thrive. As a parent, you may often wonder if your child is eating enough healthy food. It is your job to decide when, where and what to eat. Your child will decide how much to eat.
Tips for Parents
Offer meals and snacks at regular times each day, away from distractions. Use family meals at the dinner table as an opportunity to bond with your child.
Serve a variety of healthy foods without pressuring your child to eat. Children warm up slowly to new foods. This means seeing, touching, and tasting a food 8 to 15 times before they learn to like it.
Follow Canada's Food Guide when preparing meals and snacks for your child.
Be a positive role model. If children see friends, teachers, and parents enjoying healthy foods, they will be more likely to try them too.
Cook with your child at any age. Learning to prepare food can build their self-esteem, while developing valuable life skills.
Breakfast is Important
Breakfast provides your child with the energy needed to be active and alert. Research shows well-nourished children are able to perform better at school. Explore these quick and easy breakfast ideas.
School Lunches and Snacks
Healthy lunches and snacks fuel your child's brain and allow them to be active at school. Provide them with a variety of foods from Canada's Food Guide each day.
What to Include in a Healthy School Lunch
Here are some ideas for school lunches...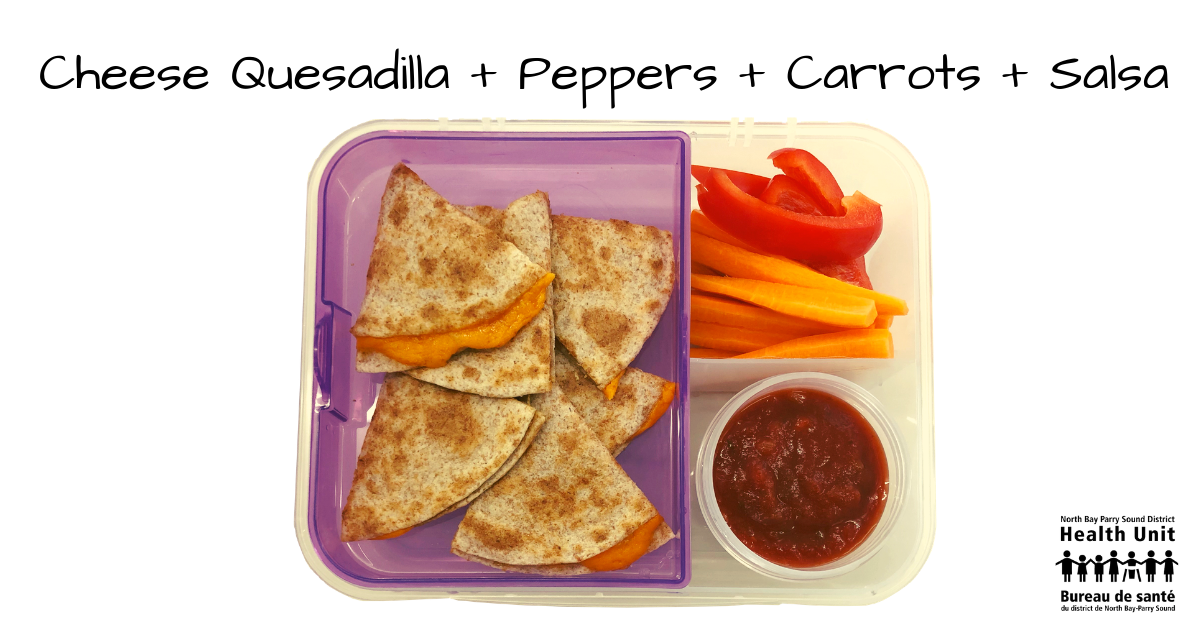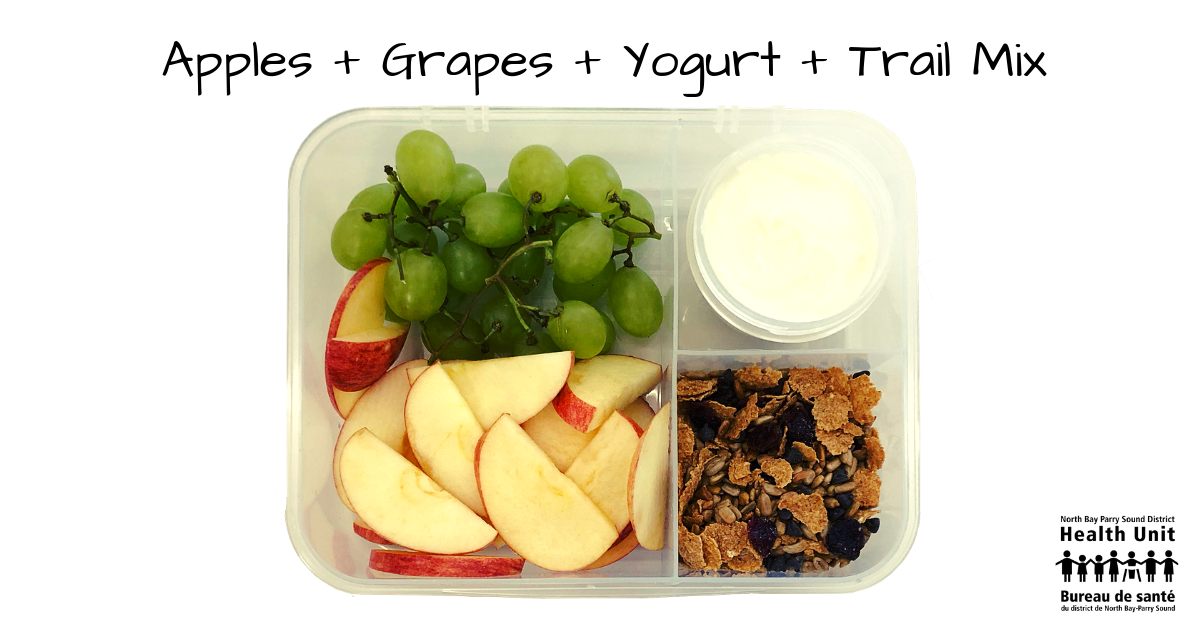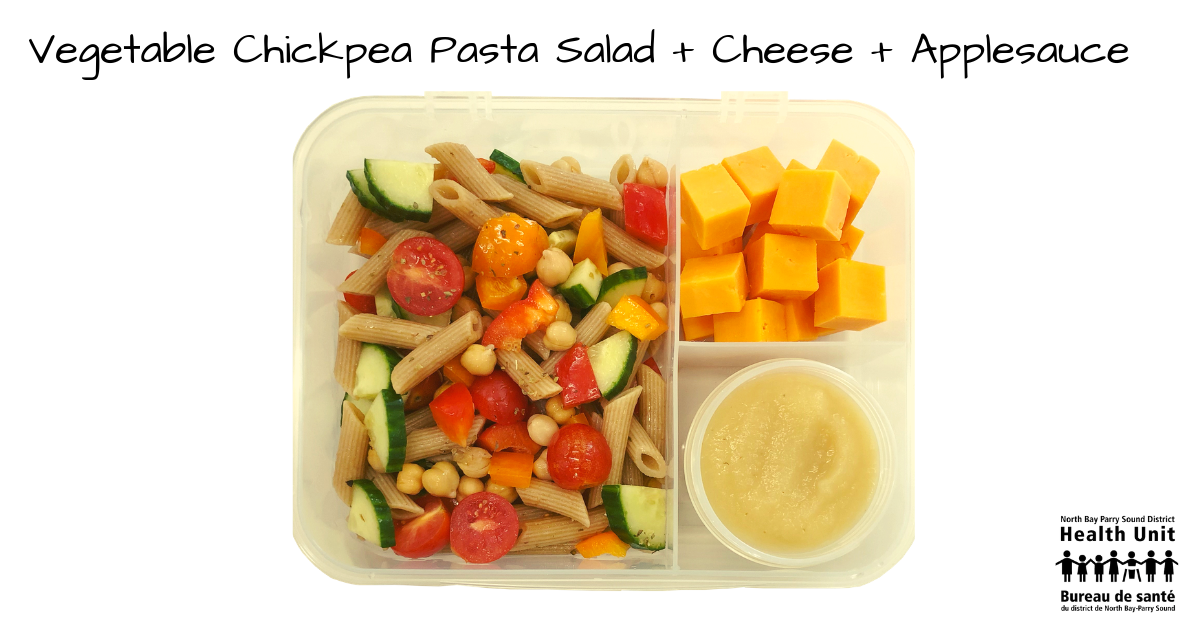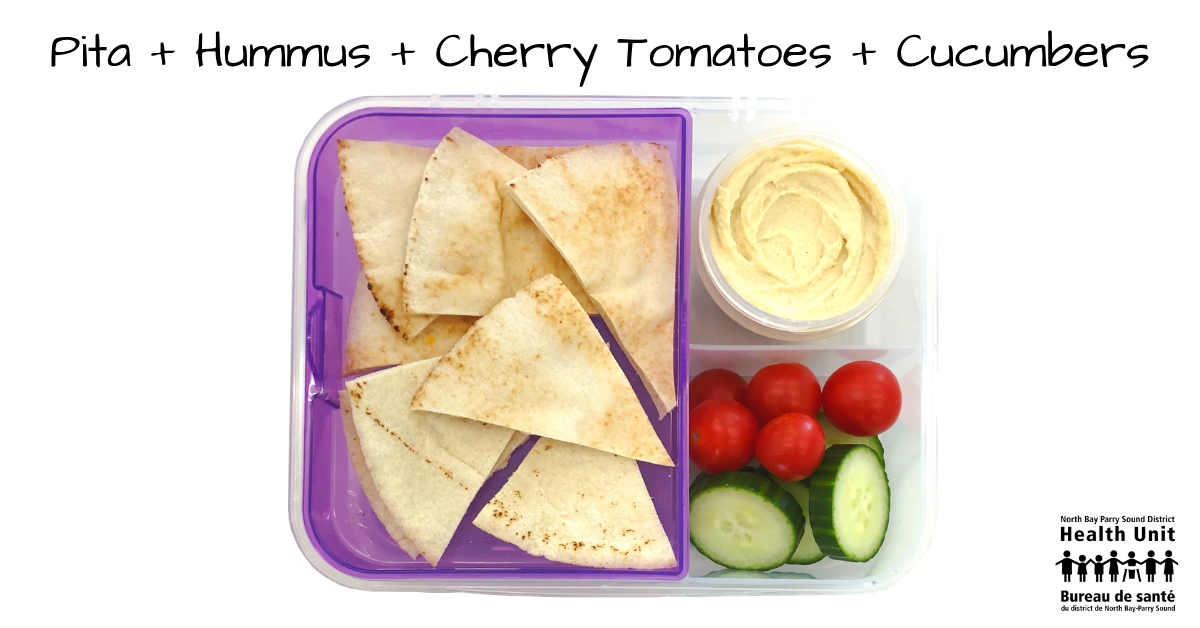 Lunch Box Tips
Ask your child for their favourite lunch and snack ideas. Getting your children involved in lunch planning may help them enjoy their meals at school more.
If your child has more than one nutrition break during the school day, you can divide the food into a meal and a snack or into two smaller meals. It may be helpful to label, colour code, or separate the food planned for each nutrition break.
Children usually have 20 minutes to eat lunch at school. Keep portions small for young children with smaller appetites. Whenever possible, peel fruit and chop up food into smaller bite-size pieces.
Most schools require peanut-free lunches to protect children with allergies. Check with your school about foods not allowed in your child's classroom.
Find more tips about how to pack school lunches your kids will munch:
School Food