How to Freeze Vegetables (PDF)
Prepare vegetables:
Kale, Beet Greens, Spinach, Chard
Wash. Remove leafy part from stalks. Cut into bite sized pieces. Blanching time: 2 minutes.
Beans, Broccoli, Carrots, Cauliflower
Wash and trim ends or stalks. Cut into small pieces.
Blanching time: 3 minutes.
Asparagus
Wash and snap off ends where they naturally break. Leave whole or cut into smaller pieces. Blanching time: 4 minutes.
Corn
Remove husks and silk. Blanch whole cobs. Cool. Cut niblet from cob. Blanching time: 4 minutes.
Peas
Remove from pods. Wash. If using peas with edible pods, leave pods intact. Blanching time: 2 minutes.
Blanch vegetables:

1. Fill a large pot halfway with water. Cover and bring
to a boil.
2. Plunge vegetables into boiling water. Start timing according to the blanching time (see other side).
3. When the time is up, pour vegetables into a strainer over a sink. Cool vegetables with cold water. Shake slightly to remove water.
4. Place vegetables in freezer bags or containers. Label and date. Use within six months for best flavour.
Frozen vegetables can be used in many ways. Use them as a side dish, or try adding them to soups, stews, frittatas, or stir fries. Be creative!
How to Freeze Fruit (PDF)


1. Gently wash ripe fruit. Pat dry with a cloth or paper towel.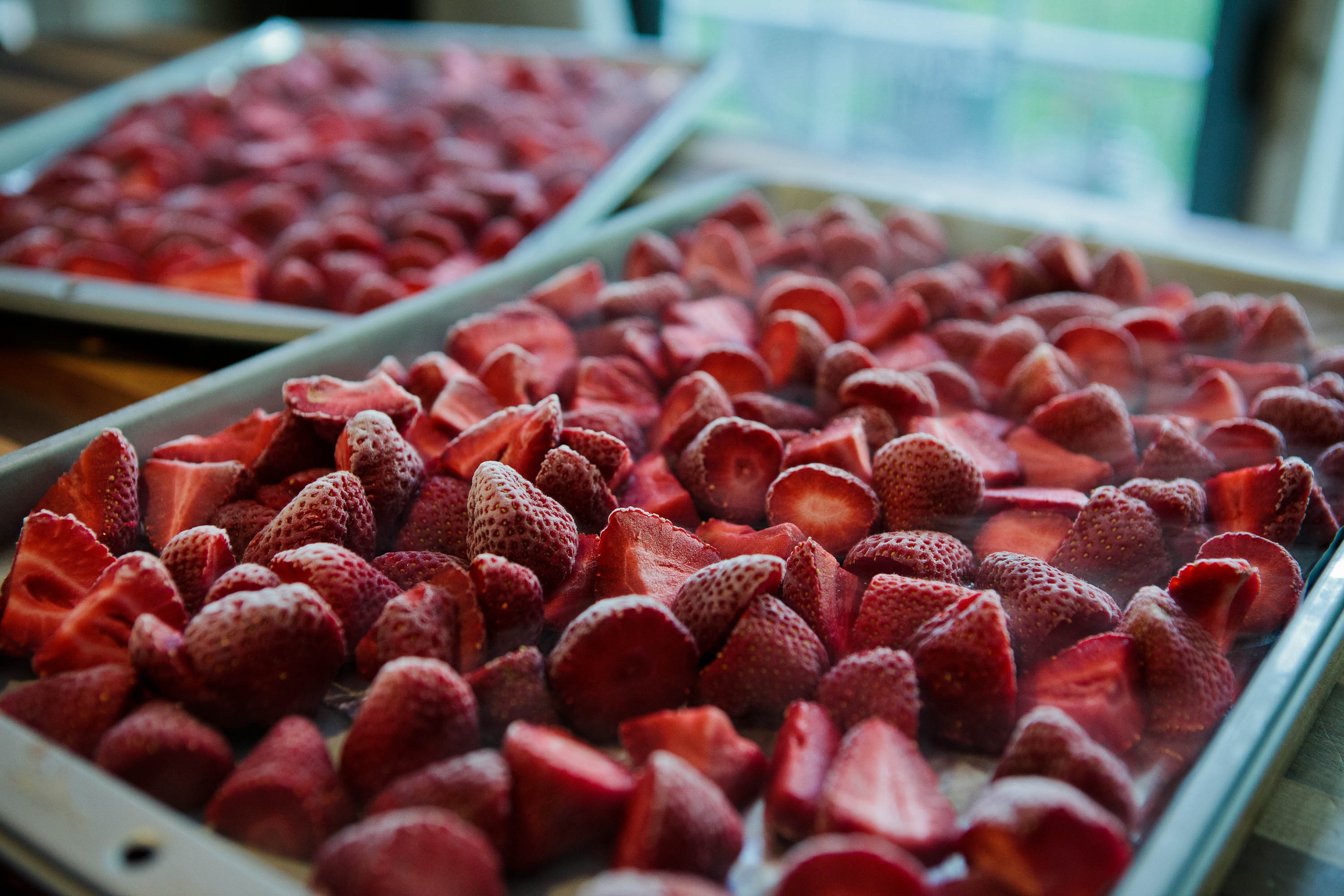 2. Prepare fruit by trimming stems or ends, removing blemishes, peeling and chopping large fruit.
3. Spread on a tray in a single layer and place in the freezer for several hours or overnight.
4. Scoop frozen fruit into airtight plastic bags or containers. Label with the name of the fruit and date.
5. Store in the freezer. Use within six months for best flavour.
Using Frozen Fruit
Freezing fruit is a great way to preserve flavour and nutrients when fruit is freshest. Visit a local farmers' market, u-pick farm or grocery store to stock up on fresh seasonal fruit.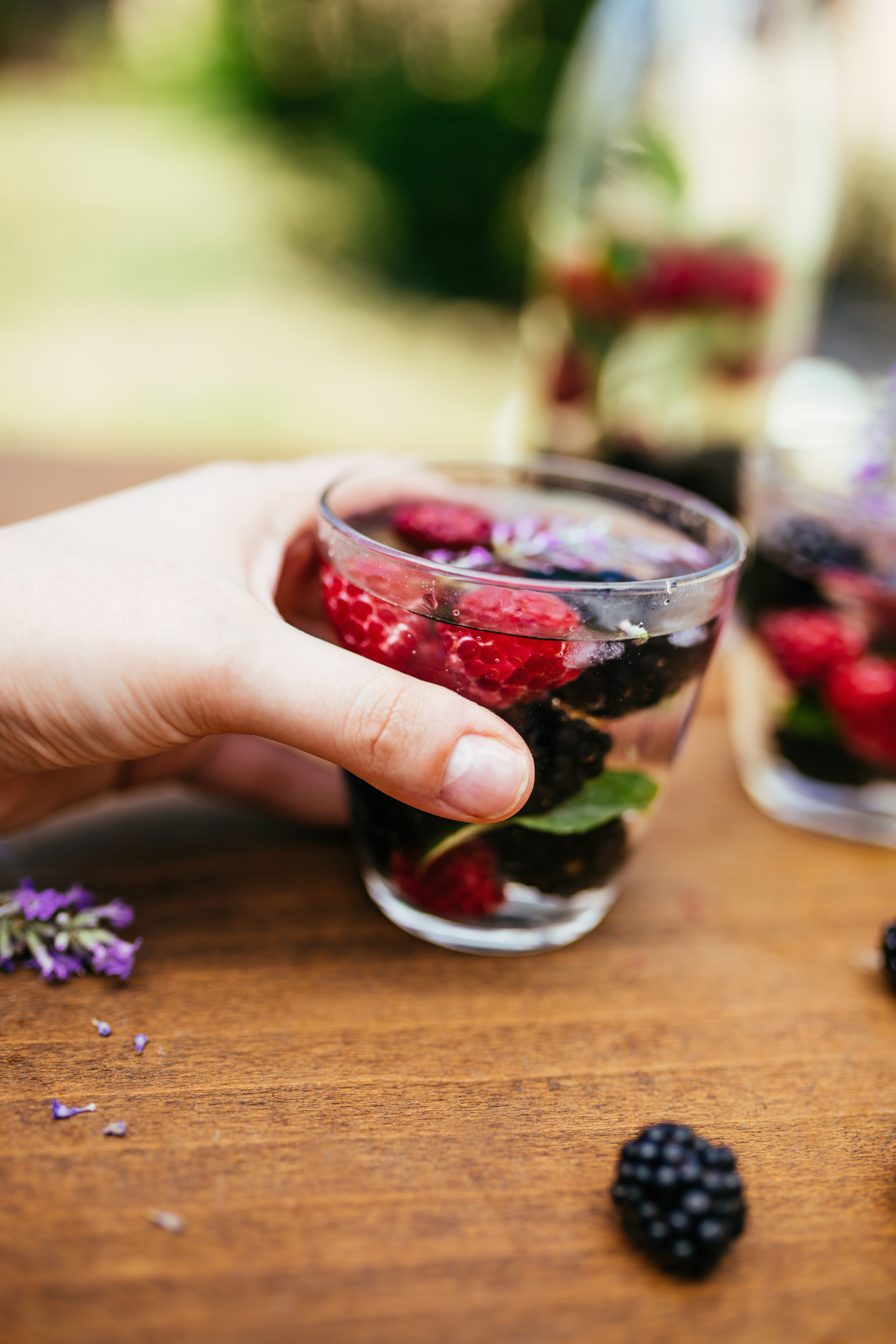 Tips for using frozen fruit:
Blend into smoothies.
Pack in a container with yogurt for a snack on the go.
Use in baking such as muffins, scones, loaves or crisps.
Mix in with hot oatmeal.
Add to water or club soda for a fruit infused beverage.
For more information on healthy eating, visit unlockfood.ca or speak to a Registered Dietitian at Health Connect Ontario (formerly Telehealth).