Adventures in Cooking
Give kids 8-12 the opportunity to learn basic cooking skills in a fun and safe environment with these nutritious recipes, food activities and more.

Supporting our Seniors
See below for educational videos, recipes, services and other resources your organization can use to support the nutritional needs of older adults in your community.
To learn more about how your organization can implement these tools into your programming, please give us a call at 1-800-563-2808 ext. 5210.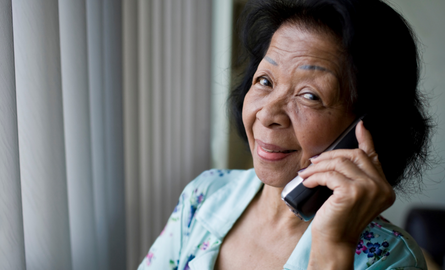 Dial a Dietitian
Older adults can call Health Connect Ontario at 811 to speak directly with a dietitian for free.
Educational Videos
The Social Side of Eating
Healthy eating is about more than the foods we eat. Canada's Food Guide emphasizes several aspects related to the social side of eating, including the importance of eating with others, enjoying your food and being mindful of your eating habits.
Eating Well on a Budget
With rising food prices, it can be hard to eat well on a budget. This video shares tips on meal planning and saving money at the grocery store.
Cooking for 1 or 2
Often our cooking habits change as we age, and adjusting to cooking and meal planning for fewer people can be a challenge. This video provides tips on eating well and cooking for one or two people.