The Health Unit continues to be open and available to answer questions. However, due to COVID-19, our regular services have been temporarily modified. Here is a list of our current services:

By appointment only:


Dental emergencies
Emergency referrals
---
Do you need dental care?
The Health Unit Dental Clinic provides dental care for individuals 18 years and older from the Nipissing and Parry Sound districts who meet the financial criteria or are recipients of Ontario Works, ODSP, Interim Federal Health Program or non-insured health benefits for Indigenous individuals.
Who is eligible?
Ontario Works recipients
ODSP recipients
Non-insured health benefits (NIHB) for Indigenous people
Interim Federal Health Program for resettled refugees
Recipients of specified after-tax income based on household size (income eligibility requirements below
And
Recipient with no private dental benefits
And
Recipient is a resident of Nipissing or Parry Sound District (proof of address required)
To qualify, the recipient will need to show the following documents during the application process:
Ontario Works or ODSP dental card, NIHB status card or Interim Federal Health Program Certificate of Eligibility
Ontario Trillium Benefit Notice or annual GST/HSTC Notice or annual Canada Child Tax and Ontario Child Benefit Notice (most current tax year). Forms must show name and current address. Recipient can contact Revenue Canada to get copies of these notices if needed (1-800-387-1193).
And
Valid ID for each household member (valid Ontario Health Card, passport, Certificate of Canadian Citizenship, Permanent Resident Card, Canadian Immigration Identification Card, OR Ontario Driver's License)
Document examples
Ontario Works Dental Card

Canada Child Tax Notice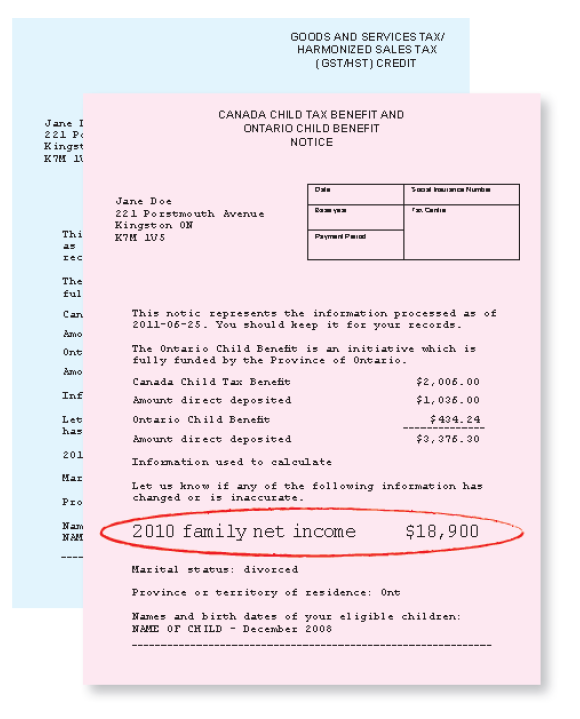 Interim Federal Health Program Certificate of Eligibility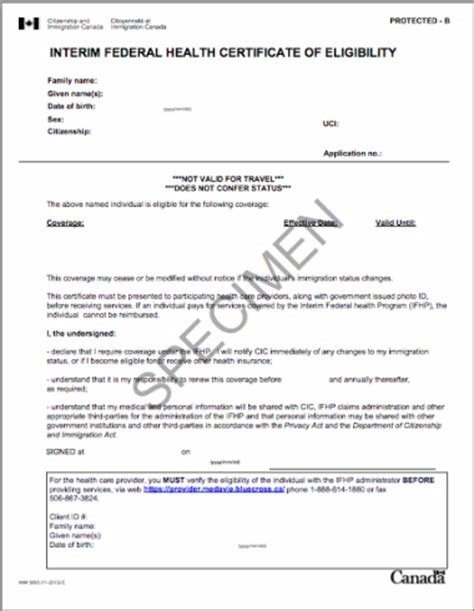 Income eligibility requirements
If your household size is 1 person, your net income must be $25,400 or lower
If your household size is 2 persons, your net income must be $34,368 or lower
If your household size is 3 persons, your net income must be $41,602 or lower
If your household size is 4 persons, your net income must be $47,553 or lower
If your household size is 5 persons, your net income must be $52,758 or lower
If your household size is 6 persons, your net income must be $57,482 or lower
If your household size is 7 persons, your net income must be $61,825 or lower
For more information, call the Health Unit Dental Clinic at 705-474-1400 or 1-800-563-2808 ext. 5328