Posted on Friday, November 09, 2018 05:45 AM
North Bay, ON- The City of North Bay will soon see a major boost in active transportation with a new project designed to encourage students to walk and wheel to school. The two-year project will work with up to 10 schools across local school boards. It will encourage families to choose active transportation to and from school as a viable option for their children, as well as address road safety through infrastructure improvements and skills development.
"To improve overall health, school-aged...
Posted on Thursday, November 01, 2018 06:15 AM
NORTH BAY, ON – This November, the North Bay Parry Sound District Health Unit ("Health Unit") is launching Sharps Buy Back Month. During this initiative, the Health Unit will provide gift cards in exchange used sharps (e.g., needles or syringes) brought to our North Bay location. For approximately 100 sharps, you will receive a $5 grocery gift card. For example, if you fill two small sharps containers (about 50 sharps in each), one large sharps container, or a similar puncture proof container (like...
Posted on Monday, October 22, 2018 11:00 AM
NORTH BAY, ON – The North Bay Parry Sound District Health Unit ("Health Unit") is encouraging the public to get the flu vaccine. Influenza ("flu") can make a healthy adult sick for weeks, but in vulnerable populations like older adults and children, it can lead to more serious complications. Getting your flu shot is your best defence against the flu, and protects your loved ones, too.
Babies, children under five years of age, people over 65 years of age, pregnant women and people with underlying...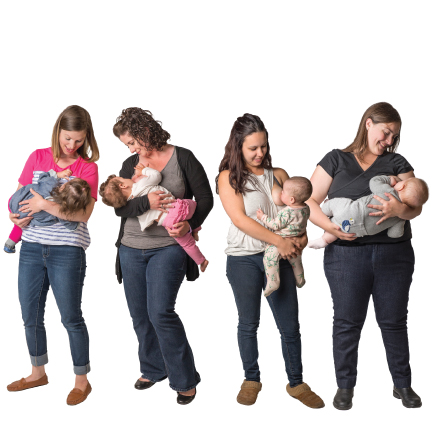 Posted on Thursday, September 27, 2018 09:45 AM
NORTH BAY, ON - The North Bay Parry Sound District Health Unit ("Health Unit") launched the Normalize It campaign to promote and celebrate breastfeeding anytime, anywhere. Together with community partners and Mayor Al McDonald, the Health Unit unveiled new cutouts (life-sized displays of local breastfeeding mothers) that will be popping up throughout the Health Unit district.
"The cutouts have multiple purposes - to increase breastfeeding visibility, get people talking about breastfeeding, and to...
Posted on Friday, September 21, 2018 10:15 AM
ALMAGUIN HIGHLANDS, ON – The Health Unit would like to advise the public that a harmful algae bloom (cyanobacteria), also known as blue-green algae or pond scum, has been found in the western part of Deer Lake. To view the sample location of the harmful algae bloom, visit the Health Unit website. Species of the algae capable of producing toxins were confirmed by the laboratory of the Ministry of Environment, Conservation and Parks. The toxins in harmful algae can irritate the skin and, if swallowed,...