On this page you will find tools, resources, and links to information to prepare you to teach the human development and sexual health components of the curriculum.
Getting Ready to Teach Sex Ed – Tips and resources to increase teacher comfort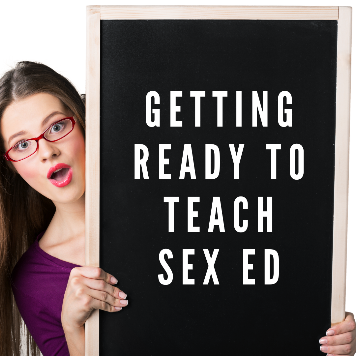 Podcast
Jocelyn Graham and Kaitlyn Hill, health promotion facilitators with Alberta Health Services share a variety of strategies and resources that any teacher can use in their classroom to provide evidence-based, inclusive sexual health education to students of all ages.
Teaching Sexual Health with Confidence
Values Clarification
It is important to understand your own values before teaching human sexuality to avoid imposing personal values upon your students.
How Your Sex Education and Experiences Affect How You Teach Sex Ed
Setting Ground Rules
Classrooms that have ground rules (also known as group agreements) established at the beginning of teaching sexual health education, will help to create an environment of trust, safety, and comfort.
Sexuality Wheel
The Sexuality Wheel illustrates how all parts of sexuality are connected and are influenced by each other.
Diversity and Inclusive Language
Diversity is everything that makes us unique and different from each other. These differences should be accepted and celebrated.
Diversity includes but not limited to race, ethnicity, gender, gender identity, sexual orientation, age, social class, physical ability or attributes, religious or ethical values system, national origin, and political beliefs, upbringing and life experiences.
Consent
Consent is an agreement to engage in an activity; it occurs when you ask or give permission to do something.
Important Information About Consent
How to Incorporate Consent Throughout the Year
Kahoot Game - Consent
Video - Consent
Responding to Questions
Making time for and responding to student questions is important to clarify and confirm the information that has been shared.
Question Box, how to?
Tips when using question box in classroom Sexual Health teaching.
Frequently Asked Questions
Included below are links to lists of common questions from students to help you prepare responses and are meant as a starting point. Your response to a student question should be adapted to your student's age, maturity, classroom environment, and individual school policies.
Keeping Up to Date
Useful websites to keep up to date with sexual health information:
Ontario Physical and Health Education Association (OPHEA) H&PE Curriculum Resources (has lesson plans)
SIECCAN - Sexual Health Education Guidelines
SHORE Centre (has lesson plans)
Teaching Sexual Health (has lesson plans)
Sex and U - Your Trusted Resource for Sexual and Reproductive Health
Action Canada for Sexual Health & Rights
Public Health Agency of Canada (PHAC)
Classroom Resources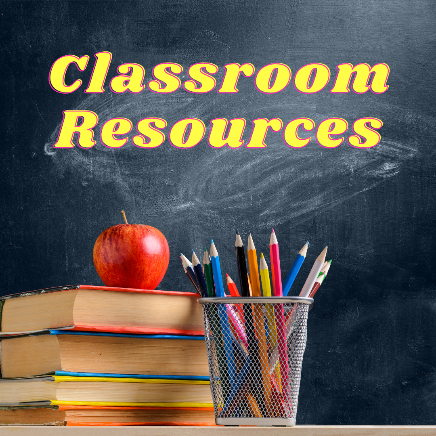 Videos for the Classroom
AMAZE - Animated videos with real information in a fun format that gives you all the answers about your body, sex, relationships and more.
Every Body Curious - An educational YouTube series about sexuality and healthy relationships for youth, ages 9-12.
About Sex Series -Thirty-five episodes that explore topics from consent to pornography, through skits, expert advice, and teen testimonials. It is recommended to review content before showing students. Teachers may need to determine if it is age-appropriate content or appropriate for their classroom.
Games and Resource for the Classroom
Check out our Lending Library for games and resources available for loan to support classroom learning and curriculum teaching.
Puberty
OPHEA - Always Changing & Growing Up Resources: Grades 5 & 6 is a school-based resource designed to teach pre-teens in Grades 5 and 6 about the transition between childhood and adolescence, and the beginning stages of puberty.
OPHEA -Always Changing and Growing Up: Grades 7 & 8 is designed to promote a healthy, active lifestyle for adolescent students in Grades 7 and 8.
Kahoot Games: Puberty Changes, Eggs & Ovaries, Sperm and Testicles, Reproduction
Gender Diversity and Inclusion
Genderbread Person – A teaching tool that breaks down the big concept of gender
Components of Human Identity – An infographic that visually represents four components of human identity
Every Body – Gender Identity and Expression teaching tool
Guide to Selecting SOGI-Inclusive Resources (SOGI=sexual orientation and gender identity)
Sexuality & Gender Diversity Game Galaxy Activity
Sexually Transmitted and Blood Borne Infections (STIs and BBIs)
Sexually Transmitted Infections – Information on symptoms, testing, treatment and risk reduction
Videos - Condom - How to Use Correctly , Using a Condom, Using a Dental Dam, Using an Internal (vaginal) Condom
Kahoot Game - STIs
Games - Condom Game, Dental Dam Game, STI Feud Game
Contraception
Interactive Contraception Information
Game: Steps to Using a Condom
Kahoot Game - Contraception
Video - Condom - How to Use Correctly , Using a Condom, Using a Dental Dam, Using an Internal (vaginal) Condom
Relationships
The Fourth R - Strategies for Healthy Youth Relationships
Building Healthy Relationships
Game - Relationship Game
Media and Online Safety
Teacher Resources & Lesson Plans - Media Smarts
Addressing Pornography in the Classroom
Differing Abilities
Teaching Sexual Education to Students with Differing Abilities