The COVID-19 pandemic has disrupted family life in many ways from school and childcare closures, working from home and physical distancing. These are challenging times, especially for parents. The following strategies can help parents and caregivers adjust to the many changes they are facing.
Hand Washing:
The best way to keep children healthy is by keeping their hands clean. Babies and children often put their hands in their mouth, which puts them at risk of getting sick and spreading germs.
Cleaning:
Clean high touch surfaces frequently with regular household cleaners or diluted bleach;
Change how you greet one another - instead of a handshake, hug or kiss give a friendly wave;
Clean toys and surfaces more often.
Parenting Tips
Support and engage with your children
Create a flexible but consistent daily routine so children know what to expect.
Create opportunities for quality one-on-one time with each child
Play and engage with your children
Help your child stay virtually connected with their friends and extended family members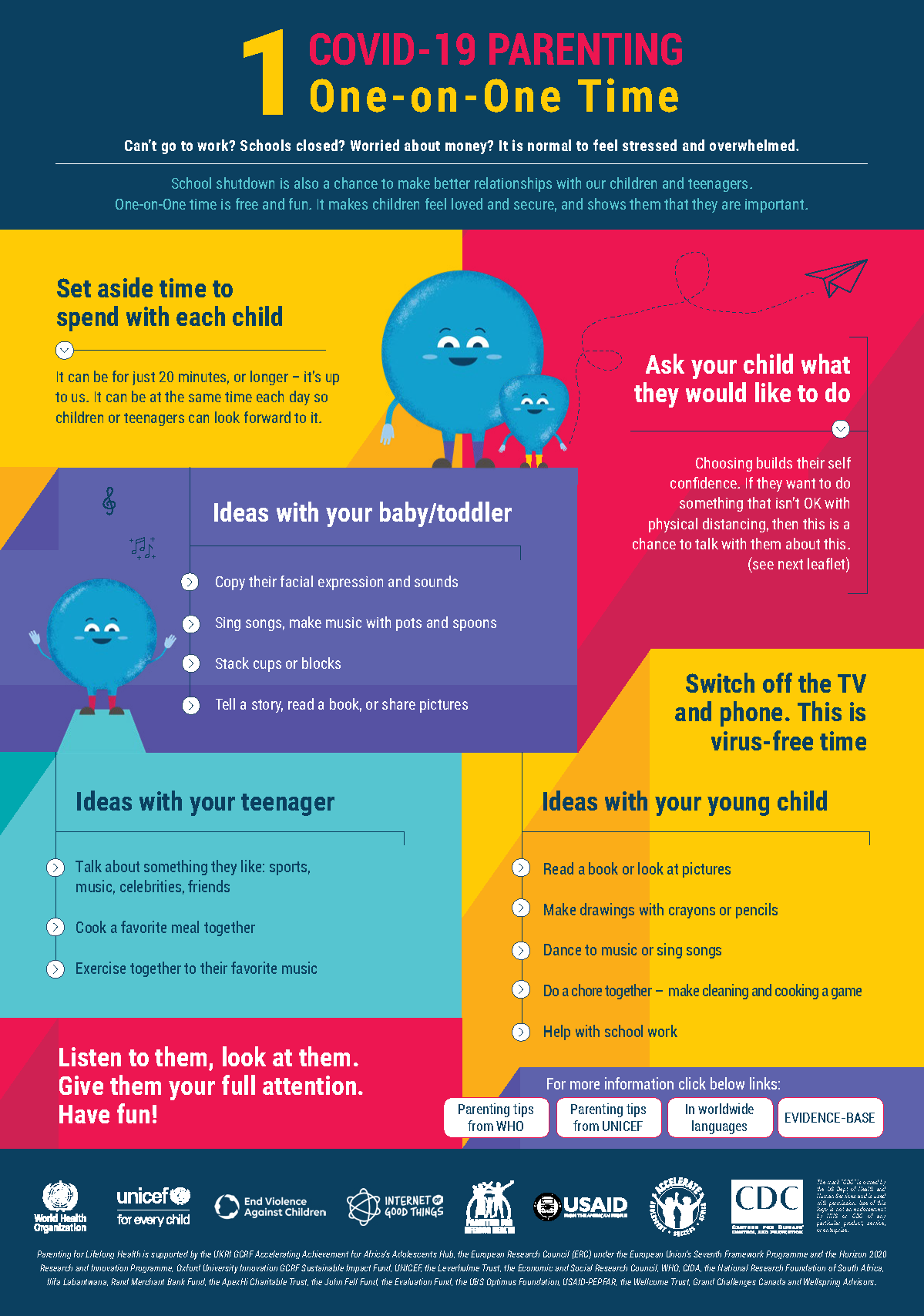 Be Kind, Calm and Patient With Your Children's Behaviours – Keeping it Positive
Encourage and notice positive behaviours.
Have realistic expectations for kids. Change is harder for some kids than others.
Be a positive role model.
Take steps to calm down before you react.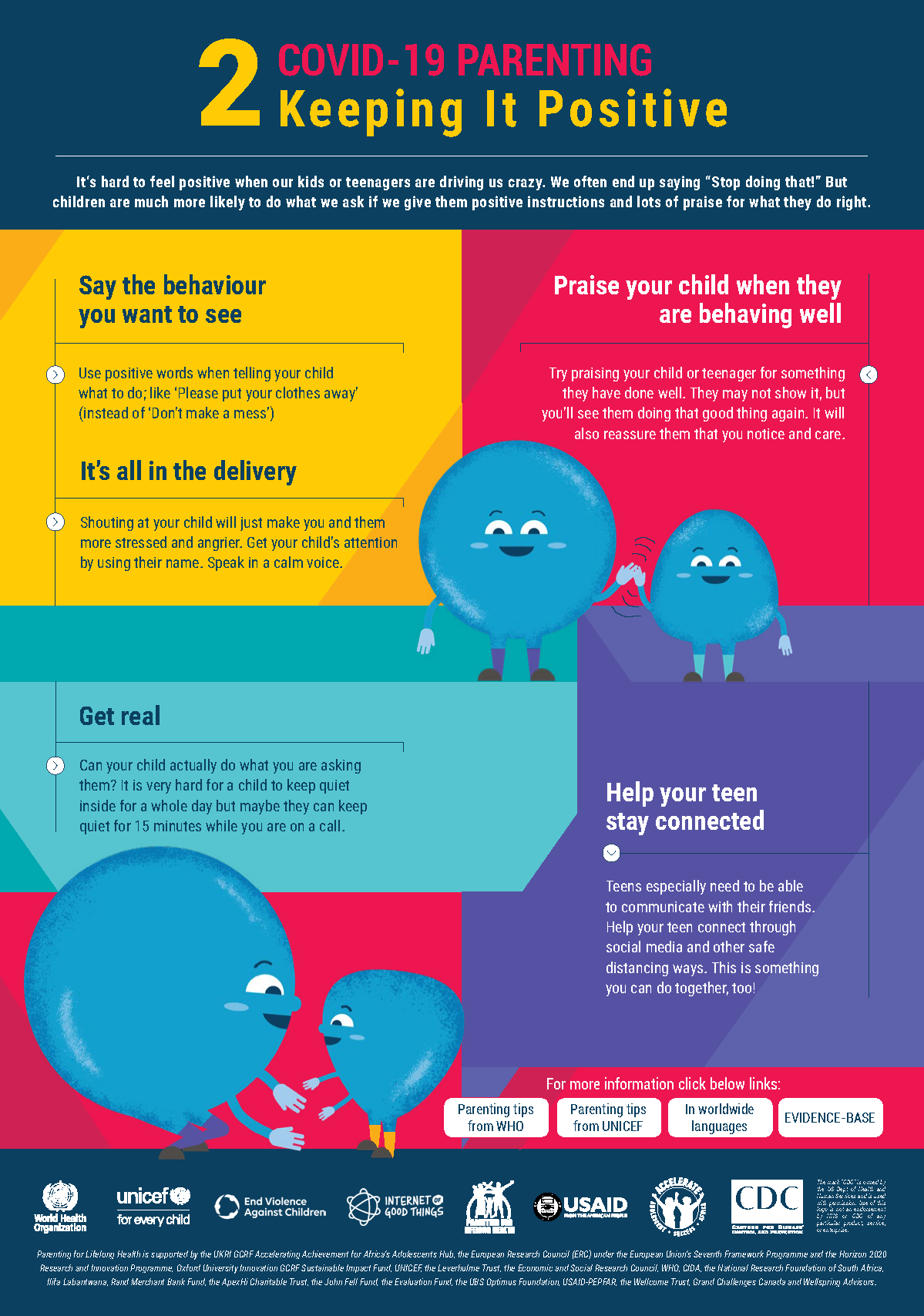 Support and Engage With Your Children – Structure Up
Create a flexible but consistent daily routine so children know what to expect.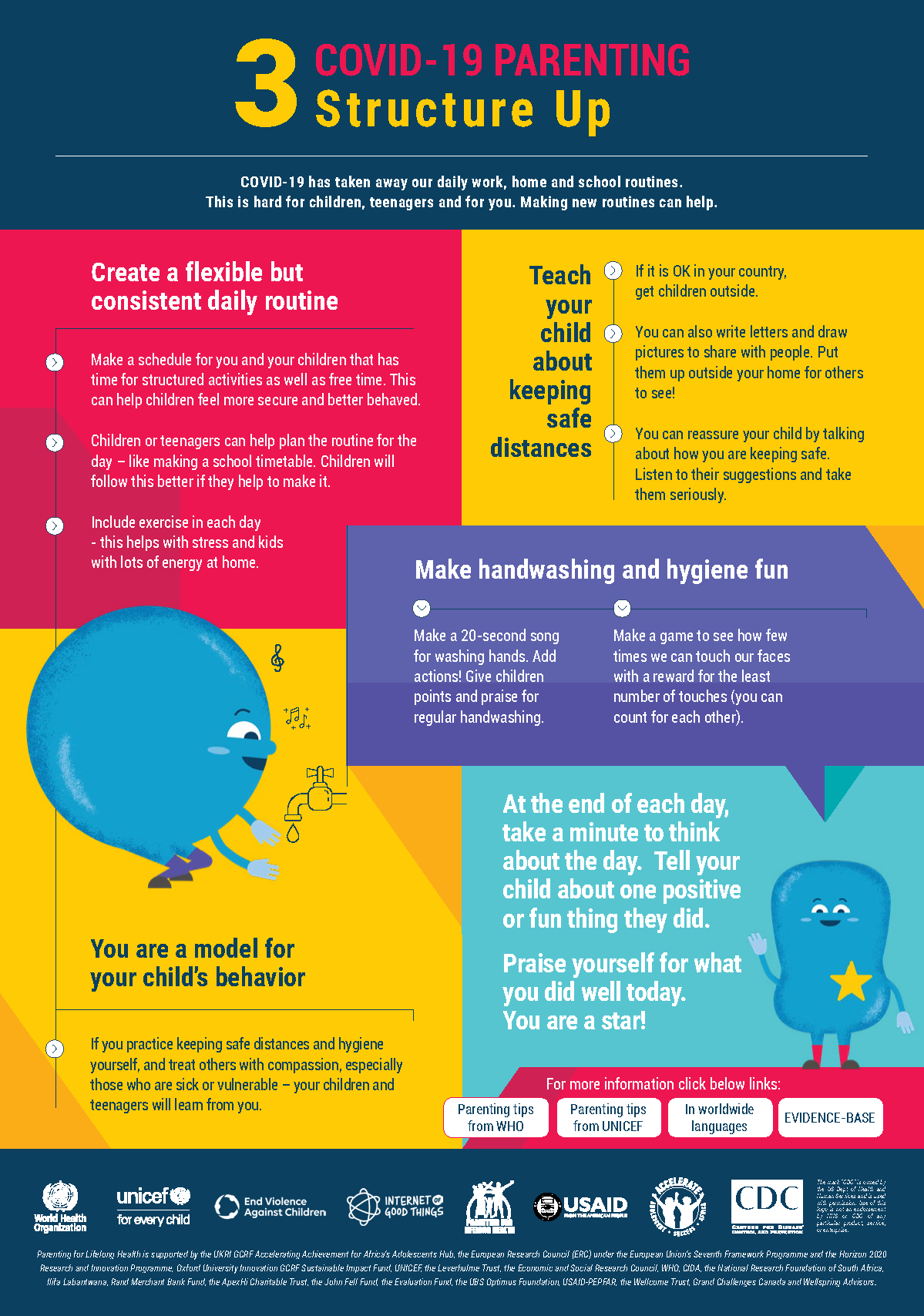 Take Care of Yourself – Keep Calm and Manage Stress
Self-care is important. A routine helps with good sleep, healthy eating, and physical activity.
Restore. Take a few minutes to listen to music, read, walk, or daydream.
Compose yourself. Practice a one-minute mindfulness activity.
Minimize exposure to the news and focus on positive stories.
Connect virtually with others for support.
Talk to Your Kids About COVID-19 in an Age Appropriate Way
Be willing to talk, be honest.
Be open and listen.
Listen to your child's concerns. Acknowledge and validate their thoughts and feelings.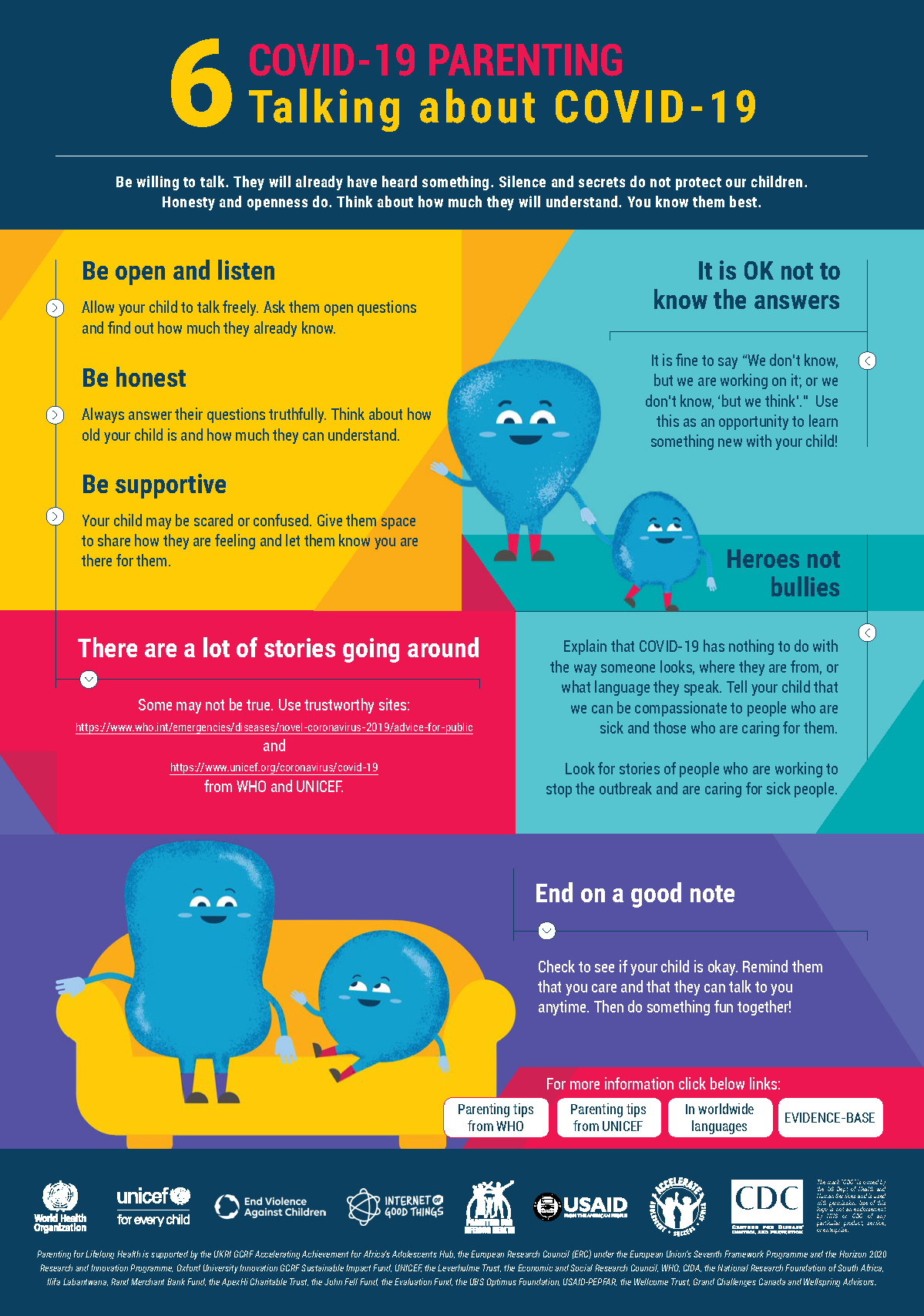 Visit the Public Health Agency of Canada's website for more information on Parenting during COVID-19.
Check out these great sites for parenting tips and family activities during COVID-19:
To talk about parenting, please call the Health Unit's Family Health Information Line at 705-474-1400 ext. 5351. For more information on parenting, visit our parenting page.